Thank you!
Contributions from our sponsors help us to continue to provide assistance to job seekers who need our support the most. For details about the sponsorship levels and options that are available, please view this flyer. To learn how you can become a sponsor of The Career Foundation, simply contact any of our offices.
Sponsorships can be made at the following levels:
Diamond (a contribution of $5,000 or more)
Platinum (a contribution of $1,000 to $4,999)
Gold (a contribution of $500 to $999)
Silver (a contribution of $100 to $499)
---
Diamond Sponsorships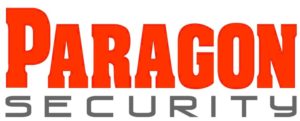 Paragon Security is a Canadian Security and Investigation Organization, dedicated to providing the finest security services to industry and commerce. Our mission is to proactively protect life, property and the assets of our clients; we fulfill this mission through ongoing investment in advanced innovative technology and by ensuring that Paragon's Security Guards receive continuous training.
---
Gold Sponsorships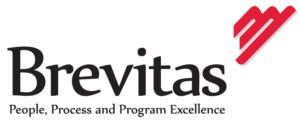 Brevitas Consulting Inc. serves global leaders in the pharmaceutical, chemical, and food and beverage industries. We are dedicated to helping organizations achieve tangible results and lasting improvements via successful project delivery, continuous process improvement and effective management of change.


Accolade Group Inc. (Levelwear): Canada's most innovative contract garment decorators. We pioneered the automated chenille/embroidery process in North America and are currently pioneering the sonic welding process.

At DMI Precision Inc., we are proud to offer our clients the precision and quality of an industry leader. Since 2003, we have been serving the Aerospace, Power Generation and Injection Molding industries throughout North America, delivering precision components and exceeding our client's goals.


SiriusXM features endless audio entertainment, with exclusive programming available in your car, your home, and on the go. Subscribers have access to commercial-free music, artist-dedicated channels, the best in talk, entertainment and comedy programming, and the most comprehensive sports coverage available, 24/7.
---
Silver Sponsorships
PTS Tire Shops Inc.: We specialize in tire repair and on-road emergency service. Our sales experience of over 40 years allows us to be knowledgeable of all major brands, which include: Toyo, Bridgestone, Michelin, Goodyear, Hercules, Unitrac, Kumho and Hankook, to name a few. Our in-shop services consist of alignments and front-end repairs, oil changes and your entire needs. It would be a pleasure to serve you.
Precision Property Management Inc. is the pioneering leader in providing professional property management services for non-profit and co-op housing providers in Ontario. Since 1991, our expertise and support has helped housing providers overcome obstacles and achieve goals and objectives. Our specialized property management service also includes medical health centres and residential and commercial condominiums.
Global Wireless Solutions is proud to be a partner of Rogers, one of Canada's leading national Wireless Communications Service Provider, serving over 9 million Wireless customers with a complete range of Wireless solutions including, Cellular, Wireless Data Services, and one and two-way Messaging services. Rogers GSM/GPRS/EDGE/HSPA networks cover 93% of the Canadian population.