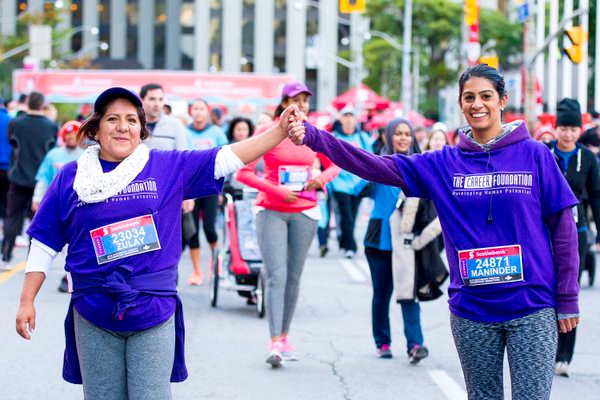 Our Fundraising Initiatives and Causes
As a registered charitable organization, The Career Foundation has been positively impacting lives and communities since 1988 by facilitating employment and training opportunities for people looking for work.
Through our seven locations and 90 team members in the Greater Toronto and Hamilton Area, we work with more than 4,000 clients annually to develop the skills and connections they need to successfully transition to employment. Our commitment to customer service excellence, coupled with our track record of always exceeding our funders' goals, has established our organization as a trusted partner in the region.
At The Career Foundation, we like to go the extra mile for our clients. For instance, we raised nearly $30,000 in 2016 to help fund three student scholarships at York University. Additionally, our General Carpenter Pre-Apprenticeship for Youth Program was also able to invest in part-time tutors to prepare its students for industry-relevant exams.
Our goal is to raise $30,000 in 2017 to provide similar supports to youth across all of our programs! We're currently on track to meet this goal by year's end! 
---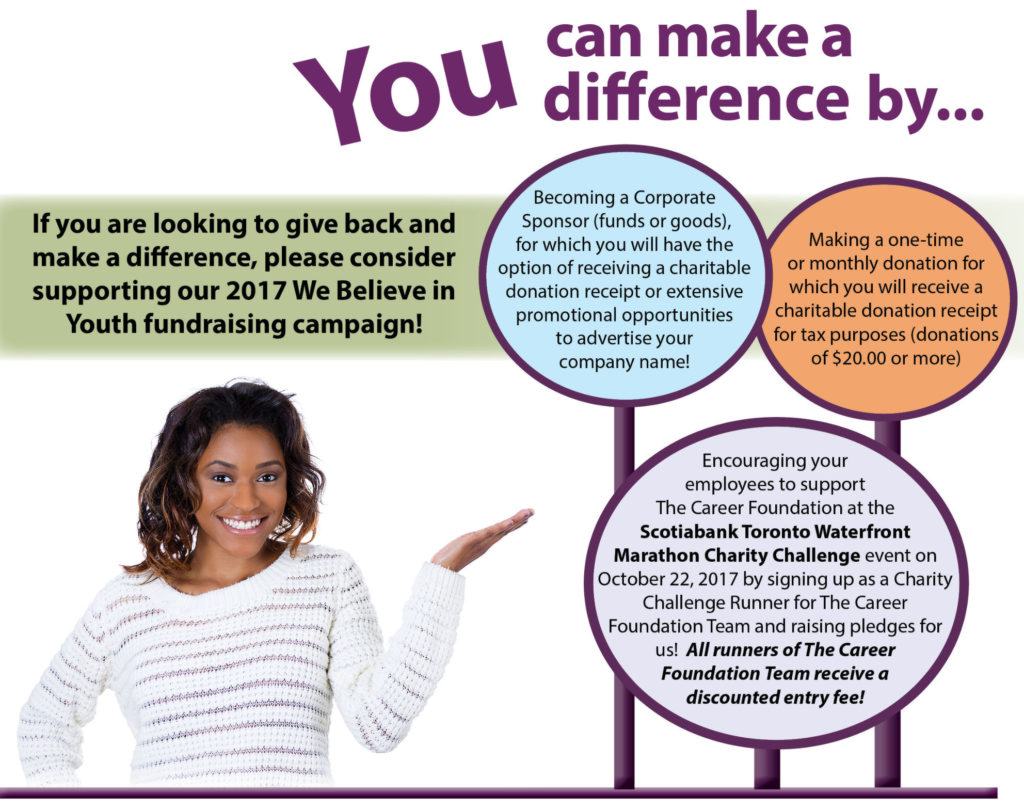 ---
What Your Donations Help Fund:
Subway tokens/tickets to allow youth to travel to and from interviews
New computers for clients
New/updated software to enhance clients' job search experience
Honorariums for guest speeches to clients
Honorariums for guest instructors at workshops
Equipment for workshops (e.g. new projectors)
Rental space for off-site workshops
Honorariums for tutors to assist clients with updating their skills (e.g. math, science, English, etc.)
Want to support The Career Foundation?