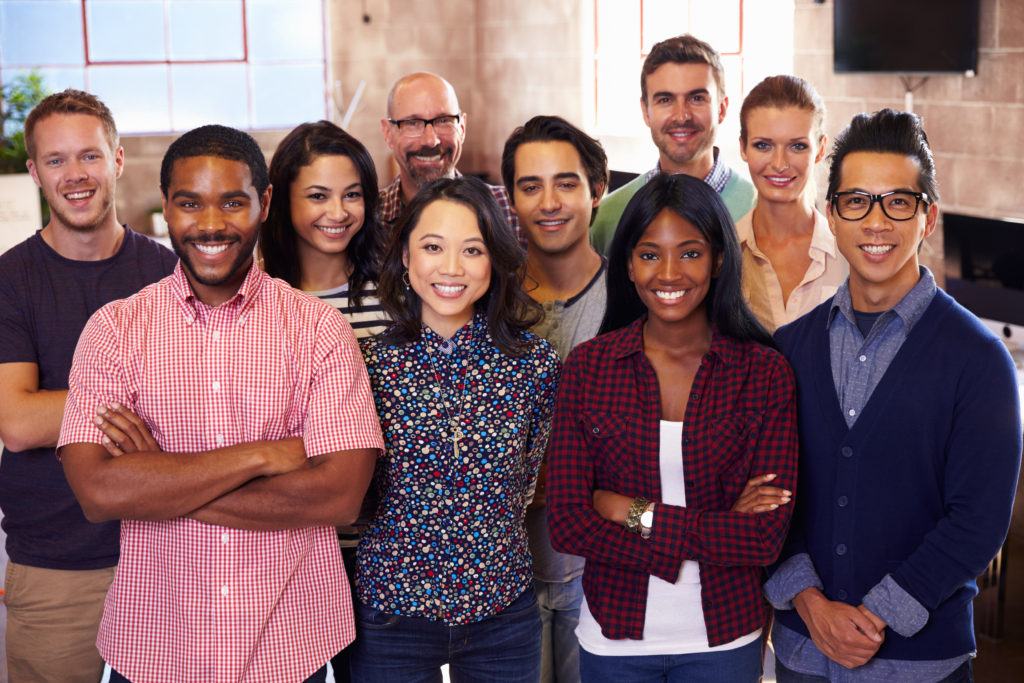 The following success stories are from previous and current clients of The Career Foundation, who were eager to share their experiences since seeking our services. If you would like to share your experience with us, please fill in this form.
---
Experience Ontario Client
One of our program participants declined acceptance into an Advertising and Communications college program last year because he wasn't entirely sure whether it was his career goal. He wanted to experience working in the field before committing to it. The Career Coach/Coordinator arranged two short-term work placements for him within his field of interest. The first one was at an incubator that focused on marketing and video production services; and the second was at a start-up that specialized in video and media production.
In both roles, this program participant was working with a close-knit team of professionals and commented that everyone was friendly and helpful. He got to use a variety of video production equipment such as cameras and sound recorders on live sets. He also enjoyed being able to use his creativity on the job. His employer at the start-up noticed his talent quickly, and offered him a Peer Leader position over the summer for a youth program.
The Career Coach/Coordinator coached this participant on informational interviews with various employees who pursued similar career paths. The informational interviews and work placement experiences helped him confirm his career goal, and he is currently working towards entering the Video and Media Productions program at the college level.
---
Central Toronto Employment Centre Client
A single mother of three was in an information session about The Career Foundation and various Employment Ontario programs. She took note specifically for her 19-year-old son, who was about to complete pre-apprenticeship training as an Appliance Service Repair Technician. Once her son graduated, she booked an appointment for herself and her son with an Employment Services Consultant. The main purpose was to discuss job search support; however, she also had an employer contact from her network who she wanted to connect with to learn about the supports available for apprentices.
This individual and her son became clients of The Career Foundation, and the employer was contacted to discuss employer apprenticeship support from Employment Ontario and the Ministry of Advanced Skills and Education. The meeting went very well and her son was introduced to the employer for an interview. With the help of The Career Foundation, her son was signed on as an Appliance Service Technician apprentice instead of the Appliance Installer position that the employer was seeking to fill.
The apprenticeship was also the first for the employer and they were very grateful for the information and guidance throughout the process. This client was especially grateful for the assistance The Career Foundation provided her son. She has noticed that this placement has helped him to become more responsible. He is now continuing to work towards a long-term career.
I am so honoured to share how much Shauna was able to step out in her position as an Employer Service Consultant to help bring on this next step in my son's future. Shauna is an incredible human being and has my entire respect as a professional, because she is able to bring the best out in any situation.  
---
Completing the Circle (Hamilton) Client
This success story is about a 23-year-old female living in Hamilton with her family.  She participated in our Completing the Circle (CTC) Hamilton program for job search support. Upon entering the program, she faced multiple barriers to employment, including: being a visible minority, not having completed her post-secondary education, being a female and being an immigrant youth. This program participant also informed staff that she is living with a severe vision disability and is classed as legally blind; however, with the help of her glasses and other modifications she does maintain some vision.
Early on in the program, she expressed that she was concerned about her job search and knew that it would be difficult to find an employer who would be willing to accommodate her disability. Indeed, it was quite apparent to staff that this participant's biggest challenge was not her disability, but her self-confidence. Over the first week of Group-Based Employability Skills workshops, our CTC Hamilton staff were able to help her identify her skills and other strengths and she slowly began to regain her confidence. She proved to be an excellent addition to the group, often displaying strong leadership and analytical abilities. Staff made sure to let her know how successful she had been in the program so far, and by week three she had grown into a very self-assured young woman. She was able to take this new-found confidence to her interview with an employer, where she dazzled interviewers and was offered a full-time Customer Service Representative position at their head office!
Today, she continues to work for the employer and has quickly become a model employee. Her managers are extremely happy with her progress and have stated that she is well on her way to obtaining a position with additional duties/responsibilities. She is delighted with the placement and thankful for The Career Foundation's support.