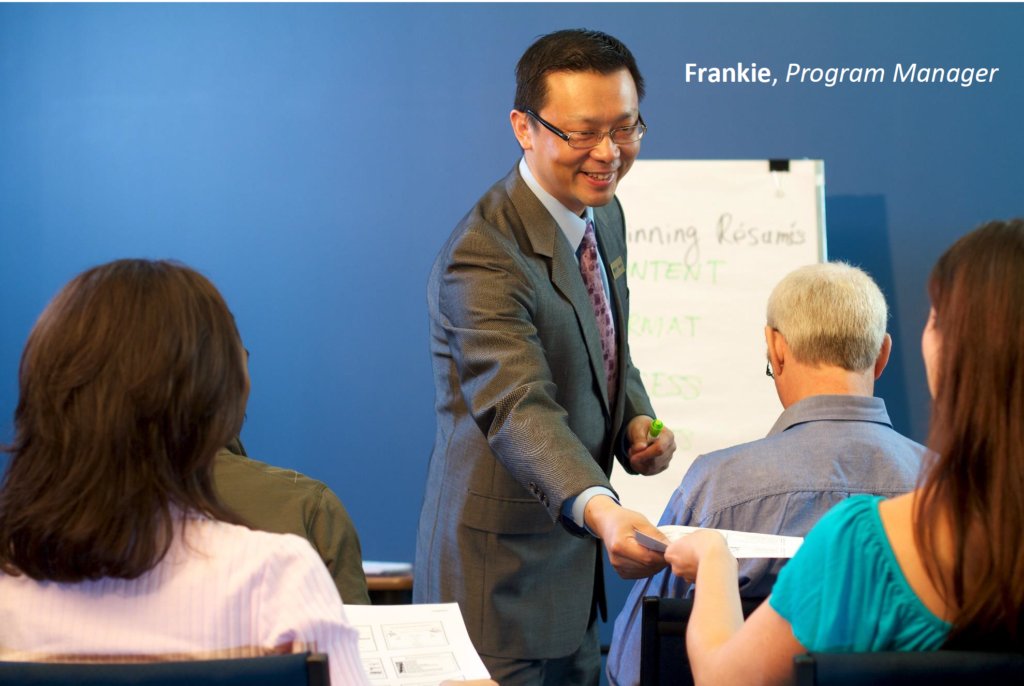 Welcome to The Career Foundation! We are a results-oriented, non-profit organization and registered charity (Registration #12265 9048RR 0001) that has been connecting job seekers and employers since 1988! Currently operating from 7 locations across the GTHA, we help thousands of people successfully accomplish their employment goals each year.

As a Service Excellence Organization, we are committed to providing the highest quality service possible to ensure that our job seeker clients and our employer partners reach their goals.
Our programs and services include job search, placement and HR solutions for employers.
---
Services for Job Seekers
If you're a job seeker, we have 5 full-suite centres located throughout the GTA that serve people of all ages. Additionally, we deliver a variety of youth employment programs throughout the GTHA designed to meet the varied needs of youth in our community. For more information about our programs and office locations, please click here.
---
Services for Employers
If you're an employer looking for effective recruitment and HR solutions at no cost, we have you covered.

---
Our Mission & Vision
The Career Foundation's mission is to link the resources of private sector companies, education and government to help all members of the community make the transition into employment.
Our vision is to be a world-class leader in human and workforce development.
---
Our Core Values
Exceptional Customer Service

Always Exceed Goals

Operate Like A Business

Transparency


Being Purpose Centered

Being Professional
---
Customer Service Charter
Click here to see our Customer Service Charter.